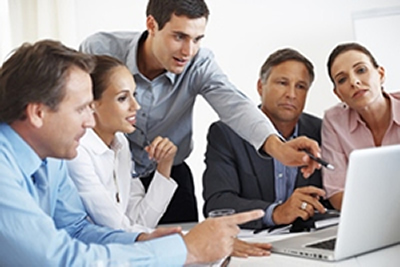 Do you feel your organization needs help or just a boost because its cutting edge has become a little dull? This loss of edginess could eventually dampen your growth and possibly lead to deeper problems. Identifying these warning signs is important… before they turn into pit falls. Calling a professional may be the answer you've been looking for.
Today's business environment demands high technology, creativity, maximized utilization of resources and streamlining in order to remain competitive. Sometimes these parameters force departments to overlap in their duties which tend to create an over-stretching of responsibilities. This "tight-rope walking" often leads to less than optimum performance in critical areas where well-seasoned and experienced professionals are normally needed.
If your companies cutting edge has succumb to this dullness and requires short or long term sharpening, Spirit is well equipped to provide you with the proper and necessary solutions. Led by MAS Certified professionals, we can diagnose, clarify and recommend the most advantageous and economical way for you to correct your problems. On or off site, we can aid you in clearing up short falls, enact creative systems and give your products the finely tuned spring boards they need. Your product lines and steady company growth will be the gage of our effectiveness.
For over 3 decades, Spirit has excelled in the cooperative development of strategic marketing strategies, business plans and the consultation and creation of successful business campaigns for its partnering clients. Our fields of expertise include: Marketing, Sales, PR, Traditional/Virtual Business Development, Product Development, Packaging, Sourcing, Patents, Trademarking and Franchising to name a few.
To learn more about how Spirit can help you, give us a call or fill out the form on the "Contact Us" page. We'll be happy to discuss your issues and concerns with you. We think you'll be enlightened as to what we have to say.